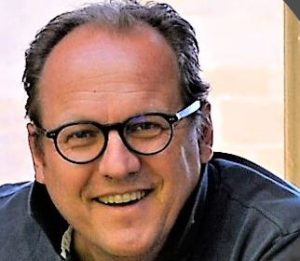 Lumen Terra is a French DMC which make you discover France in depth and beyond the mirror : its culture, its Catholic heritage, its living faith and sanctuaries, its history, its gastronomy etc.
The adventure started in 1994…
Thierry Sanson, the founder and president of Lumen Terra,  graduated from La Sorbonne University of Paris with a master's degree in business and economics studies. After his graduation, he travelled for a year throughout Southeast Asia and ended his trip at Calcultta, India. There, he spent several weeks with Mother Teresa 's sisters as a volunteer. His encounter with the "saint" of Calcutta have deeply impressed him.
Returning to Paris, Thierry Sanson began his career with the position of head of products for an insurance broker. Thoroughly aware that his driving forces were around travel and spiritual experiences, he resigned from his job and launched in 1999, Ictus Voyages, a travel agency dedicated to the organization of cultural trips and religious pilgrimages all over the world.  For over 19 years, Ictus Voyages has hosted 65.000 people travel to more than 45 countries.
Through his long journey and amazing encounters with different religions & cultures, Thierry Sanson realized how France is a breathtaking cultural land with still a Catholic heritage hiding an exciting renewal of the Catholic faith.  Later on, this intuition pushed him to create "Lumen Terra" a tour-operating brand dedicated to the promotion of France in that way.
Since the beginning, Lumen Terra has run hundreds of pilgrimages, cultural trips, choirs and music performance trips. Now, Lumen terra is a Paris-based company with a 12 people team and an extensive background in customised trips. Our large professional network makes us able to design any specific journey you are requested by your clients.
We are passionate about France !
With 41 sites belonging to the World Heritage list, France is a feast for the eyes! Adjectives are endless to qualify such a beautiful country: gorgeous, colourful, authentic, charming, elegant, mildness, trendy…
But above all, France is a land of Light.
Since the 5th century, due to its Christian roots and its philosophy of enlightenment, France has often been the place to carry out these spiritual values and hopes. France has so many place of interests and wonders to offer to the foreign travelers searching for an authentic and historic destination.
With over 8 apparition shrines approved by the Church and with a firm revival of the Catholic faith, France is also the perfect destination for praying in communion with millions of believers throughout the world.
From the south-eastern memorial sites dedicated to the history of Protestants under the reign of the king Henri IV to the current expansion of Evangelical movements, you will feel the variety of the Christian faith in France.
As the third largest Jewish country in the world, France also offers the opportunities of nice and warm encounters with Jewish communities.
Your choir groups will enjoy singing classic and religious recitals in the most majestic churches, basilicas and cathedrals.
As a land of intellectuals, writers and philosophers, France holds highly ranked high schools shaping the elite of the future. For your educational trip, a wide opportunity of school encounters is possible in the top 10 French cities.
We wish to make your experience of France of Light unique, as none other tour -operators can do.
Come and experience it !